ONE PIECE OR WHOLE PLANT RELOCATION -- WE DO IT ALL!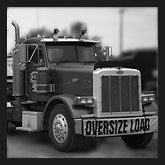 Successfully serving our valued customers since 1985.
Huddleston Machinery Moving, Inc is a full service rigging and machinery moving company and the only rigging company in the Kansas City Metro area with Versalift Services.
Huddleston Machinery Moving, Inc has been in business at the same location for over 30 years and is a third generation company that is family owned and operated. At Huddleston we realize that each customer is unique and we work hard and take pride in our individualized services and competitive rates. We are proud to be an important part of the transportation industry.

Contact us
You must have javascript enabled to use this form!